Park and earn Premium Points! 

Commuting to the airport by car? Use our partner's parking lots!

Take advantage of our partner START Parking's offer on your next business trip! Now, when you park, you not only ensure the safety of your car but can also earn Premium Points in our program that can be exchanged for attractive rewards. 

How does it work? For every 2 PLN spent, you receive a new 1 Premium Point on your account.

2 PLN = 1 Premium Point

The parking facilities are conveniently located near airports such as Warsaw Chopin Airport, Katowice - Pyrzowice, Krakow - Balice, Gdansk - Rębierchowo, Poznań - Ławica, and many more!

Check out the full offer on the Partner's website - here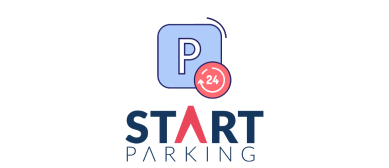 How should you proceed?
1. Log in to your account on www.lotdlafirm.com 

2. Choose the bookmark Earn Points and Reserve parking.

3. Complete your booking on the partner's website, acessed via affiliated link.

4. The Premium Points will be added to your account within maximum 30 days after you have left the parking lot.

Your company is just a few steps away from getting more Points!