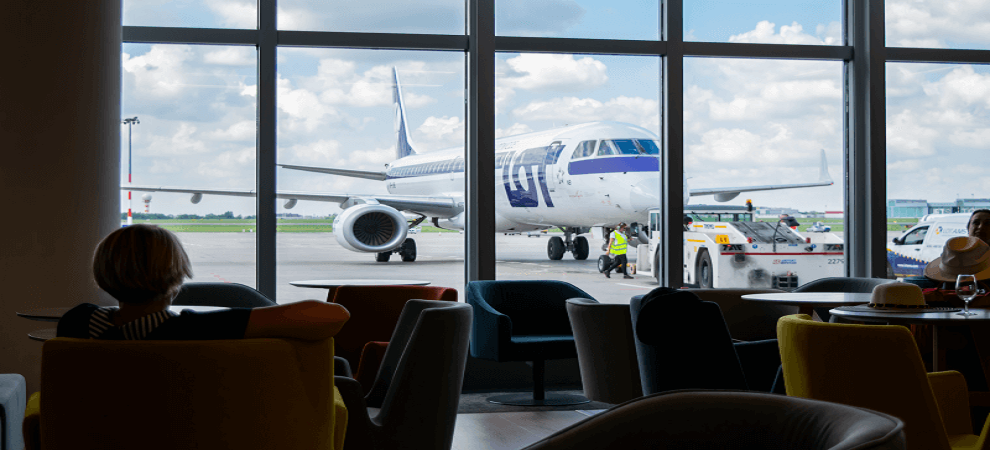 Spend Premium Points and claim Entry to the Business Lounge!
Do you have to urgently send your report from a meeting and the flight is still several hours away? Or maybe you would like to work in a quiet place, or simply have a rest in comfortable surroundings before you travel? So why not visit our Business Lounge Polonez in Warsaw? Order your Entry on www.lotdlafirm.com and come to the LOT Business Lounge at the F. Chopin Airport in Warsaw. The Entry to the Business Lounge may be acquired for 8 000 Points.

Our business lounges, located at the Warsaw Chopin Airport, are especially designed to improve your travel experience. In its elegant yet comfortable interior there is a place for you to work and relax before the flight. In each of our business lounges you will find:

- free Wi-Fi access, 
- Polish and foreign press, 
- exquisite menu including hot lunch and cold snacks all day long,
- wide selection of beverages and alcoholic drinks, 
- cash register where you can buy a ticket, change your reservation or check-in for your next flight operated by LOT



How to order a reward – STEP BY STEP:
1. Log in to your LOT Dla Firm account
2. Go to the "Spend Points" tab
3. Select the "Flights and additional services" category
4. Fill in the form
5. You will receive an e-mail with your order number
(Please note that placing an order does not guarantee the realisation of the Prize. Confirmation of the award is subject to its availability)
6. Wait for our Contact Service or contact us directly by phone number (22 577 77 33) or email address (lotdlafirm@lot.pl)
Information about the terms of the offer can be found
here
.